Hi dear reader!
Yesterday I told you I received Illamasqua's Nudge from
Laquermanic's
tiny giveway, today I decided to swatch it!
Mine! >:]
Nudge is a really pretty blue. It isn't a pastel, it's too bright to be one. Nudge actually reminds me of Stimerol chewing gum, a blue that looks a little chemic haha. I compared this one to China Glaze's For Audrey but FA is a little dustier and darker. Nudge applied very smooth and for one minute I was in polish heaven.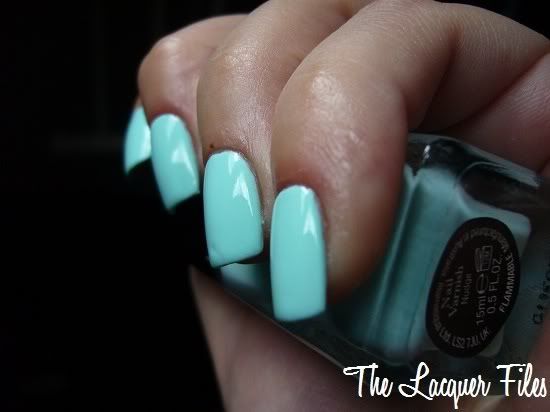 I'm a sucker for blue and this is my new blue love.
Have a nice day!
Michelle