Hi dear reader!
Long time, no see. Got a few emails about me not being here, but I've been working a lot on my internship and my head is kind of overflowing with private things so therefore I haven't showed myself a lot. And I don't think I'll be that creative the upcoming days. This week will be all work, work, work!
I've decided to show you a polish that I swatched earlier.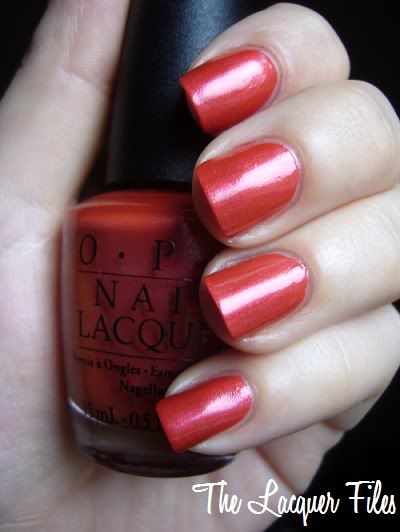 This is OPI's Magnifico Mexico. It looks like an orange but it's more of a warm terracotta colour. It has reddish/orange shimmer in it which makes the polish a little glowy. I'm not fond of these shades and I'm still in doubt of keeping it or swap it.
Have a nice day!
Michelle